What is Krav Maga?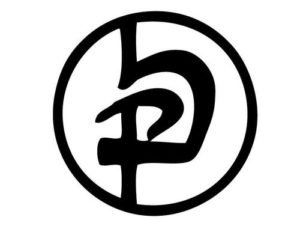 Krav Maga was originally developed for the Israeli Military and has fast become the global standard for effective self defense techniques.
The Former Chief Instructor of the Israel Defense Forces' School of Combat, Ime Lichtenfeld, designed Krav Maga based on his extensive knowledge of physical fitness, a range of martial arts techniques and hand to hand combat. Serving in the IDF for over 20 years, Ime refined Krav Maga, making it one of the most effective methods to handle real-world threats and dangerous situations.
Krav Maga teaches practitioners to respond instinctively to an array of attacks such as punches, kick, bear hugs, chokes, headlocks and grabs. It also empowers you to protect yourself against multiple attackers and threats from firearms, knives or blunt objects. Even if the fight ends up on the ground or you being in an awkward position, Krav Maga techniques help protect you from harm.
Krav Maga's secret lies in its ruthless effectiveness, efficiency and simplicity. Today, it is practiced by leading law enforcement agencies, worldwide, to keep them safe under extremely dangerous situations.  Civilians love it because it helps stay fit, look good and stay safe.
Krav Maga – Kapap Lanka International (Pvt) Ltd. (KMKLI)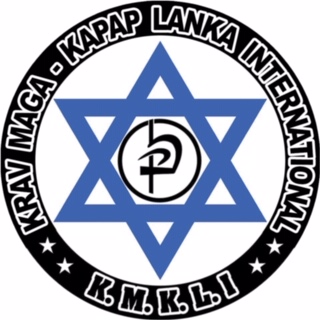 KMKLI was founded in February 2012 by Sathis Thiramunige, a veteran with over 30 years of experience training some of the best in the field, locally and internationally.
In the past, Sathis and his team have worked with the Sri Lanka Army, Commando Unit, Special Task Forces, Ministerial Security Division and Presidential Security Division. KMKLI was founded as an institute with the objective to introduce the world's most effective fighting and self-defense system, Krav Maga, in Sri Lanka.
Out training methods are comprehensive and structured to challenge you physically while instilling in you the necessary mental discipline that helps build your spirit and develop the ability to remain calm under stressful and/or violent situations. The techniques we teach have been battle tested numerous times, and they work!
While Krav Maga was originally intended for military use, its ruthless efficiency works great to help civilians protect themselves against imminent threats and also get fit and have fun during the learning process. 
Beyond self defense and fitness, our training sessions help develop a strong mindset that will help you perform your best at your workplace with increased confidence, decision making skills and motivation.
Vision
To be the leader in developing a safe and productive community and provide a home for our students to excel and enrich themselves as individuals.
Mission
We are on a mission to harness the lessons and techniques from Krav Maga to help you stay safe and become healthy in body and mind.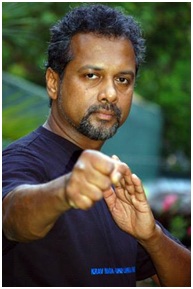 Sathis Thiramunige – Chairman & Technical Director
Residing in Italy since the 1980s, Sathis holds the distinction of being the only Sri Lankan to teach Krav Maga in Europe and parts of Asia.
Having taken up martial arts at the tender age of 12, Sathis went on to excel in the field to soon become a highly sought after Martial Arts instructor in the country. Through his many victories in the arena, he not only etched his name in the field, but put his motherland on the map.
While training civilians and law enforcement officials across many cities in Italy, he introduced Krav Maga to Sri Lanka in 2011. Sathis was also nominated to utilize his expertise in Krav Maga to train the members of the Special Task Force (STF), Sri Lanka Police, Air Force and the Presidential Security Division (PSD).
His ambition to teach his fellow countrymen the most advanced self defense system in the world saw him found the Krav Maga – Kapap Institute (KMKLI) of Sri Lanka in 2012.
Sathis continues to overlook all operations and functions as KMKLI's Chairman.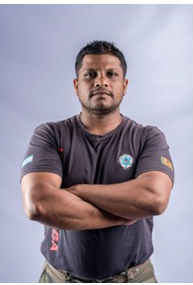 Kunchana Ranasinghe- Director & Chief Instructor
Kunchana is a Director and Chief Instructor of KMKLI.
He brings to the table over 20 years of experience in Judo and holds a 2nd Dan/Degree Black Belt. After completing his Krav Maga Instructor Course in Italy, Kunchana commenced his role as Chief Instructor to spearhead the highly specialized training movement from Colombo.
Kunchana is also an experienced boxer and Mixed Martial Artist.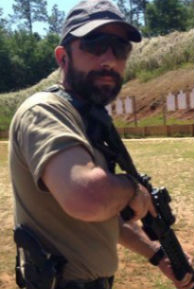 Paolo Grandis
Paolo, our Weapons Instructor and Training Programs Developer, showcases several years of extensive experience in training civilians, members of military fraternities and security personnel.
He is a MASTER Instructor in the International Association of Law Enforcement Firearms Instructors and has worked with NATO corps, Carabinieri and State and Local Police forces in Italy.
Paolo is also a Krav Maga Kapap Instructor and NTOA Instructor (Police Response to Active Shooter). He is a competitive Karate athlete with a Black belt in Shotokan Karate.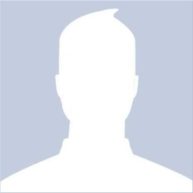 DIG Rohan Silva - Sri Lanka Police Presidential Security Devision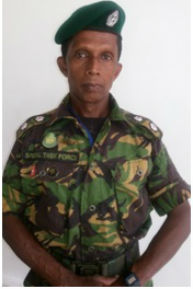 M. Kulathunga - Sri Lanka Police Special Task Force
CTI Chief Instructor for the STF.

Krav Maga Instructor.

Judo Black Belt, Karate Black belt.

Trained STF, Air Force, Navy, Army & Defense forces from India, Pakistan & Maldives.

Experience over 32 years.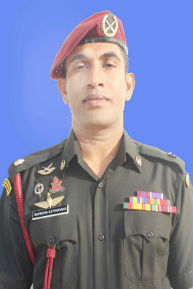 Maj RMRS Rathnayaka RSP - Sri Lanka Army Commando Regiment
Coordinator Sri Lanka Army Commando Regiment.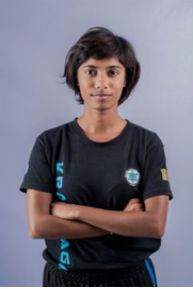 Nirma Wijayasiri - Trainer
Nirma is KMKLI's first female instructor.
She completed her Krav Maga Instructor Certification course in 2016 and is heavily involved in training our female participants as our Asst. Trainer.
Nirma holds a BSc (Hons) Degree in Molecular Genetics and Biotechnology from Curtin University and a Masters Degree in Business Administration from Wolverhampton University.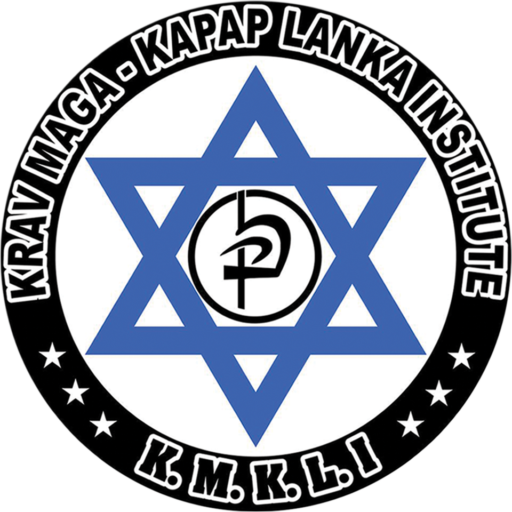 - Trainer
L completed his Assistant Trainer Course in 2016, and is the newest addition to the KMKLI family.
He is an IT Consultant and holds a Bachelors Degree in E-Business.